Add works using an identifier
You can add a work using any of the following identifiers: DOI (Crossref, DataCite, and mEDRA only at present), ArXiv, or PubMed ID, by clicking Add works, then +Add ArXiv ID, + Add DOI, or + Add PubMed ID.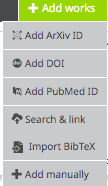 A box will appear enabling you to enter the relevant ID.  

Once you have entered the identifier, the Add work form will be pre-populated with the work's data. Please check and manually add any missing fields as needed.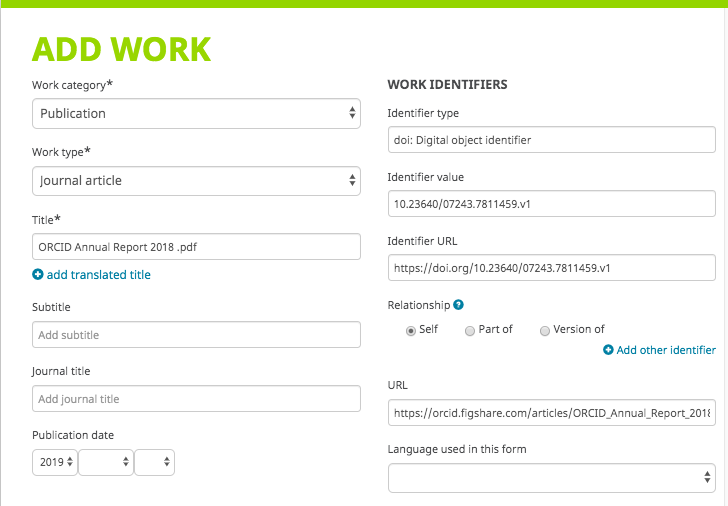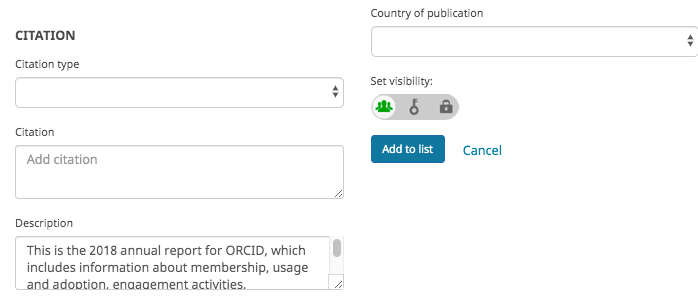 You can also select a visibility setting for the work. If you don't, the item visibility will default to your preferred visibility.
After you have completed the form, click the Add to list button at the bottom of the window. After you have added a work to your record, it will display on the main page of your ORCID record under the Works heading. Your name will be shown as the source of information.