You can edit works that you have added to your record (manually or via BibTeX) yourself. Your name will be shown as the source for these works. Click on the "pencil" icon to open the editing window.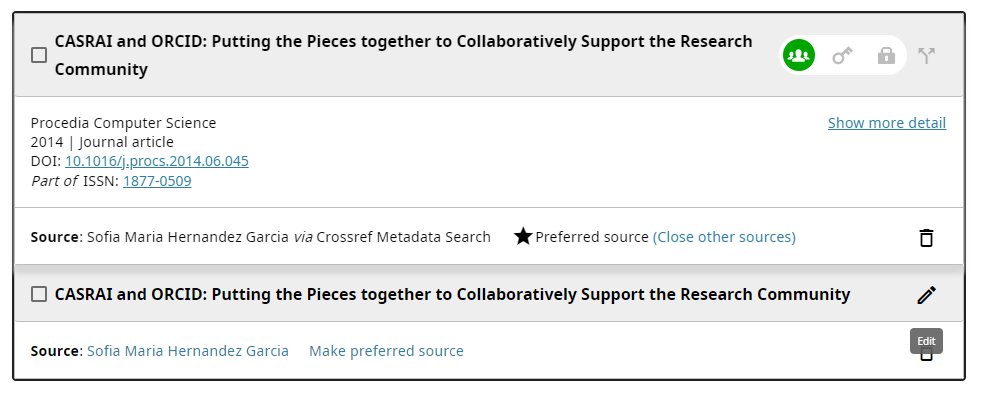 In the new window, you can edit the information. You can also select a visibility setting for the work.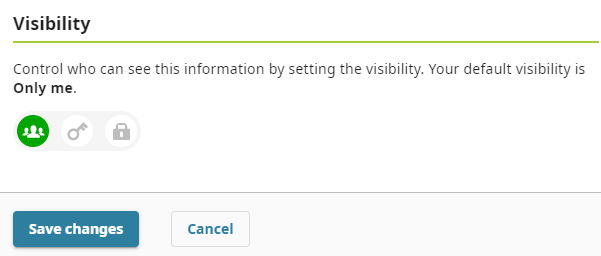 Please note that works added by another source, such as via a Search & Link wizard, cannot be edited directly by you.
You can bulk edit the works added by you within your record by selecting the relevant items using the individual checkboxes. This enables the option for you to change the visibility settings or delete multiple works at one time.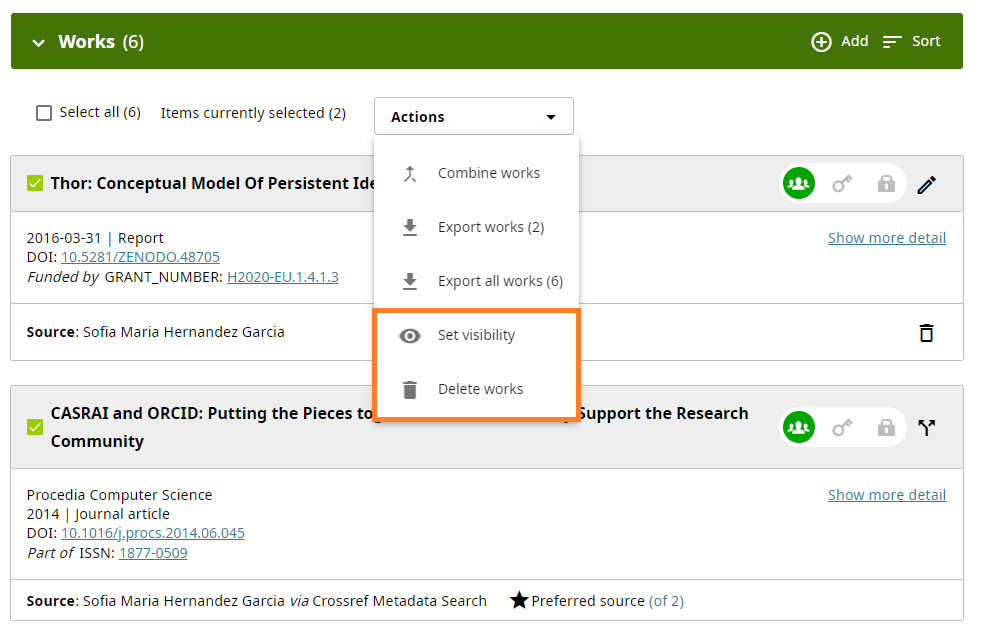 ---
Delete works
Next to each version of a work in your record, there are buttons to set the visibility and delete ("trash can" icon), which can be used to delete the work. You will be asked to confirm the deletion before the work is removed. Works can also be deleted using the bulk edit functionality.
If you have multiple versions of a work, you will need to delete each version individually.